Alimony Lawyers in Rockville, MD
Fait & DiLima, LLP is here to guide you through alimony proceedings related to your legal separation or divorce.
Alimony Lawyers in Rockville, MD
Alimony is the legal obligation of one person to support their spouse financially before or after legal separation or divorce. The party with the financial capability to provide support is usually tagged to pay the alimony.
While the concept is straightforward, the reality is that several factors go into alimony. It is easy to find something to disagree about, whether the amount, duration, or method with which the alimony would be paid.
Our Rockville alimony lawyers at Fait and DiLima, LLP are experienced in managing alimony cases. We are here to guide you through the process and find a fair and reasonable outcome.
While popular culture shows that the wife usually gets alimony payments, either spouse can qualify according to Maryland law. Determining who is eligible would be based on numerous factors, including:
Who needs support
Who is in the position to provide
Other relevant issues in the relationship
Historically, the presumption was that men could get work more easily. But as times change, the law has adapted to reflect the realities of today.
Factors In Determining Alimony In Maryland
There is no fixed formula or calculator that we can use to determine how much alimony is to be paid by a person to their spouse. To make a fair and equitable decision, the court will look at:
The ability of the parties who are seeking alimony to support themselves either wholly or partly
The standard of living established while the parties are married
How long the marriage has been
How much time the party receiving alimony will need to get the proper education or training required to find suitable work
The reason behind the separation of the couple
Individual contributions of the parties, both financial and nonmonetary, to the family
The physical and mental condition of the parties involved
The capabilities of the person to support themselves while providing alimony to their spouse
Any agreement the parties have come to
The primary purpose of alimony payments is to provide an opportunity for both parties to become stable after separation. It is not uncommon for only one of the parties to make a living during marriage while the other tends to the home and family. In case of a separation, both have the right to pick up the pieces and build new lives.
The duration of payments made is dependent on the assessment of the court based on the factors mentioned above. Every situation is unique.
Our experienced Rockville alimony lawyers at Fait and DiLima, LLP are available to provide you support and guidance during this trying time. If you want to learn more about your case, we can help you by assessing the facts and providing you with options. Contact us today for a consultation.
Ask a Question
Describe your Situation Or
Request a Consultation
Please type your message below and we will get back to you asap.
We respect your
privacy
. The information you provide will be used to answer your question or to schedule an appointment if requested.
Why Choose Fait & Dilima, LLp?
Decades of Experience – Established in 1979, the firm has over 30 years of experience helping the people of Maryland with family law issues.
Dedicated Team – Our team focuses on your best interest by giving a personalized approach to your situation. Together, we will work towards your goal.
Understanding and Empathic – Having handled many family law and divorce cases, our lawyers are empathic and understand your situation well. We know what you are going through and will guide you through the legal process.
Agreement Without A Judge
The easiest and simplest way to address alimony payments is to keep them out of the court. No one wants to have another person dictate what they have to do with their money, so it is best to reach a mutual agreement.
To manage a mutual agreement, you can meet with your spouse with attorneys present to have a proper and professional discussion on how finances are managed after the separation.
The agreed terms will then be documented and reflected in the court order.
Going through a separation is an emotional time for everyone. Your thinking and judgment can get clouded. That can hinder good decision-making, which you need to address the various aspects of the separation, including alimony.
Every separation is unique, but the laws governing them are the same. We help you understand the facts and see what is applicable and the options available to get your goal.
Schedule your consultation at our Rockville alimony lawyers today.
Real Clients, Real Testimonials
"Sylvia Borenstein & Laura Duncan of Fait & DiLima, LLP were incredibly knowledgeable and experienced at helping me sorting out and making a lot of important decisions for my life changing divorce. ..."
"Sylvia Borenstein's Professionalism and knowledge of family law was very impressive. She thought of ways to help my sons that I never knew existed. Like establishing Trusts that are designed for ..."
"Dorothy Fait successfully helped me through a highly contentious divorce, custody, and support case. Throughout the entire process, she was the perfect mixture of professionally skillful and also kind ..."
"I had met several family law attorneys in the past through the Montgomery County Bar Association, and 2 years later when my (ex-)husband and I decided to get divorced, she was top of mind. Before ..."
"Laura and Dorothy are very professional and knowledgeable. When I hired them I [had] been two years in the divorce process already. I was hopeless and then Laura [and Dorothy] put everything in order ..."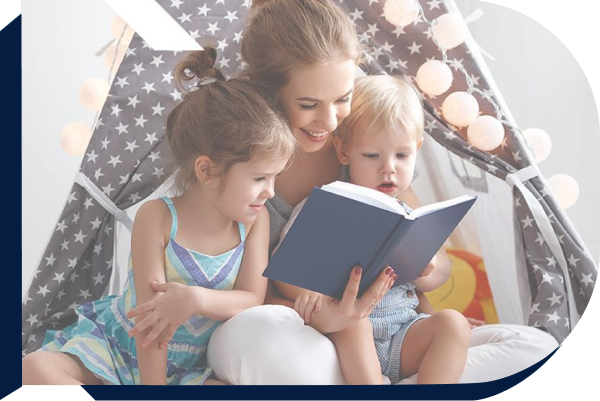 When divorce and other family law issues must be resolved, there are no substitutes for an attorney's experience and dedication to client satisfaction. The Frederick and Rockville divorce lawyers of Fait & DiLima, LLP have more than 100 years of combined experience and an unmatched commitment to help individuals and families navigate challenging times.
Contact the Rockville and Frederick family law attorneys of Fait & DiLima, LLP today to schedule a consultation and discuss your legal needs. Fill out the contact form or give us a call. We have offices in Rockville and Frederick; both are conveniently located near the courthouses.
We respect your
privacy
. The information you provide will be used to answer your question or to schedule an appointment if requested.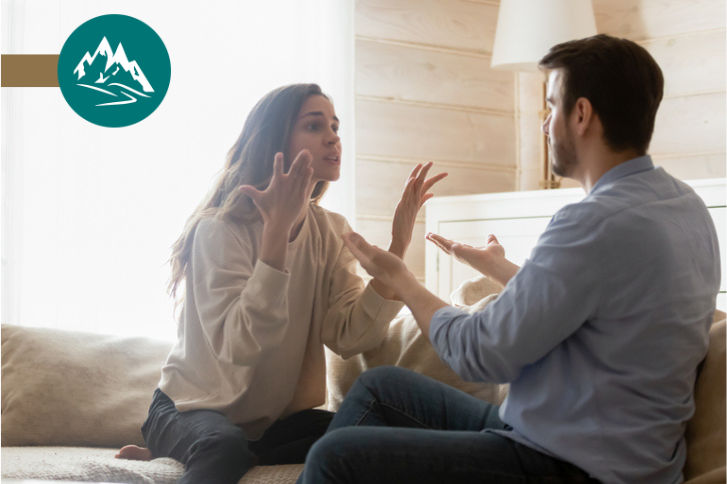 According to PsychCentral, divorce ranks number two among the top 10 stressors in life, second only to the death of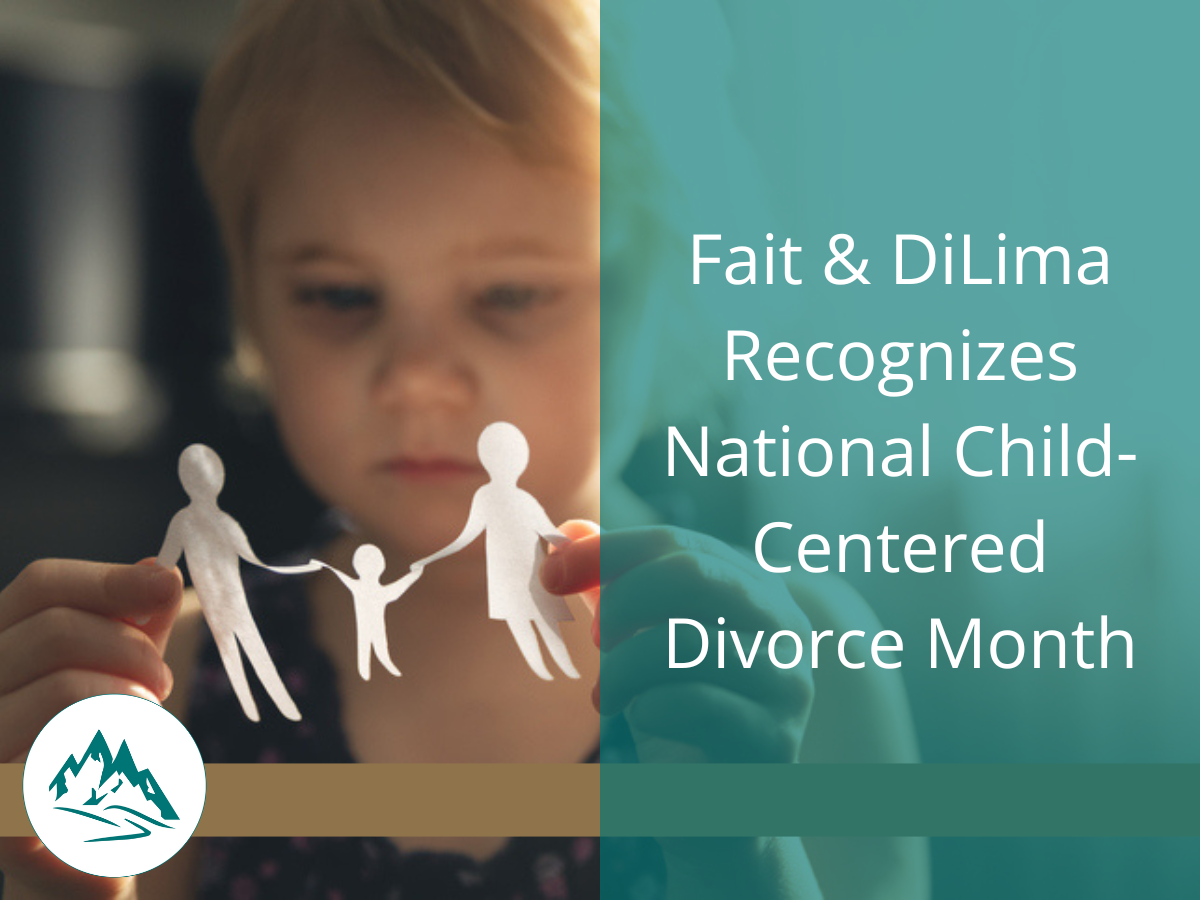 ROCKVILLE, Maryland—Fait & DiLima Family Law, announce their observance of National Child-Centered Divorce Month. Every July, this effort recognizes the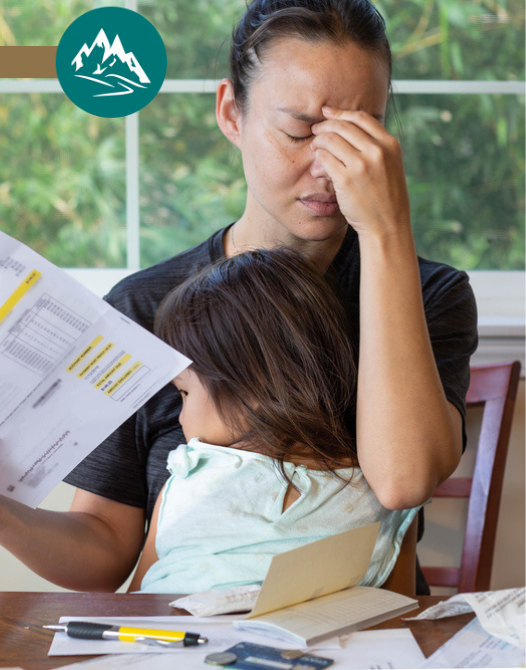 After a divorce, the majority of parents fulfill their financial obligations for their minor children, ensuring that their kids have
Sign up for our Monthly Newsletter