Narcissist Divorce Lawyers in Rockville, MD
At Fait & DiLima, our narcissist divorce lawyers guide you through the toxic conflicts involved in divorcing a narcissist, and we manage your case so you can find peace of mind and security.
Narcissist Divorce Lawyers Know What to Expect When You're Divorcing a Narcissist
If you find yourself facing an impending divorce, many areas of your life may be in upheaval. While you may seek a rational and orderly approach to minimize stress and ensure a bright future, your spouse's narcissism may complicate matters in a way that can twist your kindness into weakness. At Fait & DiLima, our narcissist divorce lawyers are prepared to help you adopt the bold, strategic methods that will be necessary when divorcing a narcissist.
Today, many family law practices emphasize cooperation, positive communication, and a peaceful approach during the divorce process. Unfortunately, this constructive and healthy attitude rarely works with a narcissistic person. Narcissists habitually manipulate, threaten, mislead, withhold information, and refuse to cooperate during a divorce. Mediation with a narcissist often fails, so these divorce cases frequently end up in the courtroom.
Disclaimer: When we use the terms "narcissist" or "narcissistic," we don't necessarily refer to a clinical diagnosis of Narcissistic Personality Disorder. We mean a toxic personality style that tends towards manipulation, high conflict, arrogance, lack of empathy, and an inflated sense of entitlement.
Our Maryland Narcissist Divorce Lawyers Can Help
Many mediators and divorce lawyers don't have the required experience and knowledge to handle divorces involving narcissists. At Fait & DiLima, we have gained perspective from working on many narcissist divorce cases over the years. We are prepared to handle your case, guide your strategy, and coach you on how to react when friendly collaboration won't work with your soon-to-be ex.
We can protect your rights if your spouse:
makes false accusations to discredit you
siphons away marital funds or conceals assets
tries to turn your children against you
attempts to drag out the divorce process
Contact our narcissist divorce legal team today to schedule a consultation.
How To Approach Money When Divorcing a Narcissist
Money is a sore issue in narcissist divorces. Your soon-to-be-ex may use underhanded tactics like emptying joint accounts of funds, moving assets to offshore trusts, or dodging child support payments. Your situation may be even more difficult if your spouse was the main breadwinner and handled all the finances, leaving you in a dependent position.
To stay afloat financially, make sure you:
Identify and document all of your marital assets, including bank accounts, savings accounts, investment portfolios, and your mortgage information.
Carefully monitor joint accounts, and be wary of unexpected or excessive activity on joint credit cards or cards in your name.
Open a bank account, start a credit card in your name, and start depositing any income into your separate account. This way, you'll have access to cash during your divorce process in case your spouse tries to deplete or block your access to joint accounts.
Protect your non-marital assets. If you inherited real estate or received a substantial sum of money as a gift, keep your assets separate from your marital property.
We have helped many clients through their narcissist divorce cases, and can guide you regarding specific steps you can take to prepare for financial security both during and following your divorce. Contact our legal team today to schedule a consultation.
Protecting Your Children While Divorcing a Narcissist
Sharing a child with a narcissist can be a nightmare, especially during a divorce. Your spouse may resort to manipulation and lies to sabotage your relationship with your children.
To protect yourself and your children, you should:
Be careful when talking about your co-parent. Even if they try to turn your children against you, avoid bad-mouthing them.
Try to keep things normal. Be the anchor of stability in your children's lives by keeping up any usual, healthy activities like after-school outings, hobbies, and meeting friends.
Document everything. Keep a record of your spouse's toxic behavior, from threatening texts to evidence of parental neglect. This information can be useful if your co-parent goes for a custody battle.
Notify your narcissist divorce attorney if your spouse acts in a way that may pose a violent threat to yourself or your children. It may be necessary to pursue a protective order to ensure a secure and safe environment.
An experienced narcissist divorce lawyer can help you protect your assets, retain financial support, and preserve your relationships with your children throughout your divorce.
Ask a Question
Describe your Situation Or
Request a Consultation
Please type your message below and we will get back to you asap.
We respect your
privacy
. The information you provide will be used to answer your question or to schedule an appointment if requested.
Why Choose Fait & Dilima, LLp?
Decades of Experience – Established in 1979, the firm has over 30 years of experience helping the people of Maryland with family law issues.
Dedicated Team – Our team focuses on your best interest by giving a personalized approach to your situation. Together, we will work towards your goal.
Understanding and Empathic – Having handled many family law and divorce cases, our lawyers are empathic and understand your situation well. We know what you are going through and will guide you through the legal process.
Tips for Surviving a Narcissist Divorce in Maryland
When you're in the throes of a narcissist divorce, it may seem like the struggle will never end. The following tips can help you and your family pull through this difficult time:
Minimize contact with your narcissistic soon-to-be ex.
Use brief, straightforward texts when you need to exchange information, and let your lawyer handle all divorce-related communications.
Protect your children from toxic situations as much as you can.
Maintain a support system made up of people who do not enable your spouse's narcissistic behavior.
Stay off social media.
If your narcissistic spouse is running a smear campaign against you, ignore it, but be sure to document any false allegations.
Your narcissist divorce attorney can prepare you for recurring conflict and guide your responses to uncivil or extreme actions by your spouse.
Our Experienced Narcissist Divorce Attorneys Can Prepare You For The Fight Ahead
A narcissist's behavior may be driven by perceived threats to their ego or their sense of superiority. They may react in extreme ways to make sure they will win at all costs. They will not give up, and they are often willing to manipulate your shared children, exploit and ruin mutual friendships, and even harm both of your reputations in pursuit of their goals. 
Divorcing a narcissist is a painful, confusing process riddled with emotional and financial pitfalls. Not only do you need to be psychologically prepared, but you need an attorney team that is ready to take a hands-on approach to manage conflicts in your case.
At Fait & DiLima, we will use effective legal solutions to negotiate with your narcissistic spouse, protect your finances, and safeguard your children while seeking to insulate them from trauma. We aim to help you secure peace of mind during your divorce and help you move on to a brighter chapter of your life.
Contact our narcissist divorce legal team today to schedule a consultation in Rockville, MD. Let our experience be your guide.
Real Clients, Real Testimonials
"Sylvia Borenstein & Laura Duncan of Fait & DiLima, LLP were incredibly knowledgeable and experienced at helping me sorting out and making a lot of important decisions for my life changing divorce. ..."
"Sylvia Borenstein's Professionalism and knowledge of family law was very impressive. She thought of ways to help my sons that I never knew existed. Like establishing Trusts that are designed for ..."
"Dorothy Fait successfully helped me through a highly contentious divorce, custody, and support case. Throughout the entire process, she was the perfect mixture of professionally skillful and also kind ..."
"I had met several family law attorneys in the past through the Montgomery County Bar Association, and 2 years later when my (ex-)husband and I decided to get divorced, she was top of mind. Before ..."
"Laura and Dorothy are very professional and knowledgeable. When I hired them I [had] been two years in the divorce process already. I was hopeless and then Laura [and Dorothy] put everything in order ..."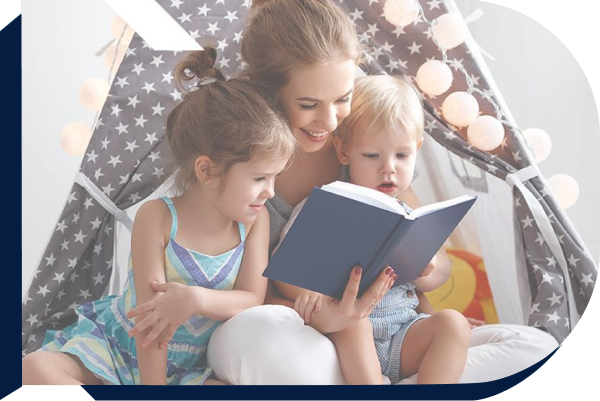 When divorce and other family law issues must be resolved, there are no substitutes for an attorney's experience and dedication to client satisfaction. The Frederick and Rockville divorce lawyers of Fait & DiLima, LLP have more than 100 years of combined experience and an unmatched commitment to help individuals and families navigate challenging times.
Contact the Rockville and Frederick family law attorneys of Fait & DiLima, LLP today to schedule a consultation and discuss your legal needs. Fill out the contact form or give us a call. We have offices in Rockville and Frederick; both are conveniently located near the courthouses.
We respect your
privacy
. The information you provide will be used to answer your question or to schedule an appointment if requested.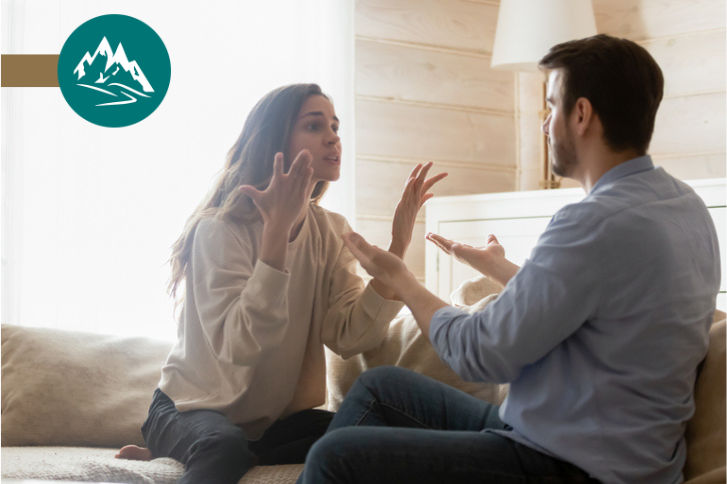 According to PsychCentral, divorce ranks number two among the top 10 stressors in life, second only to the death of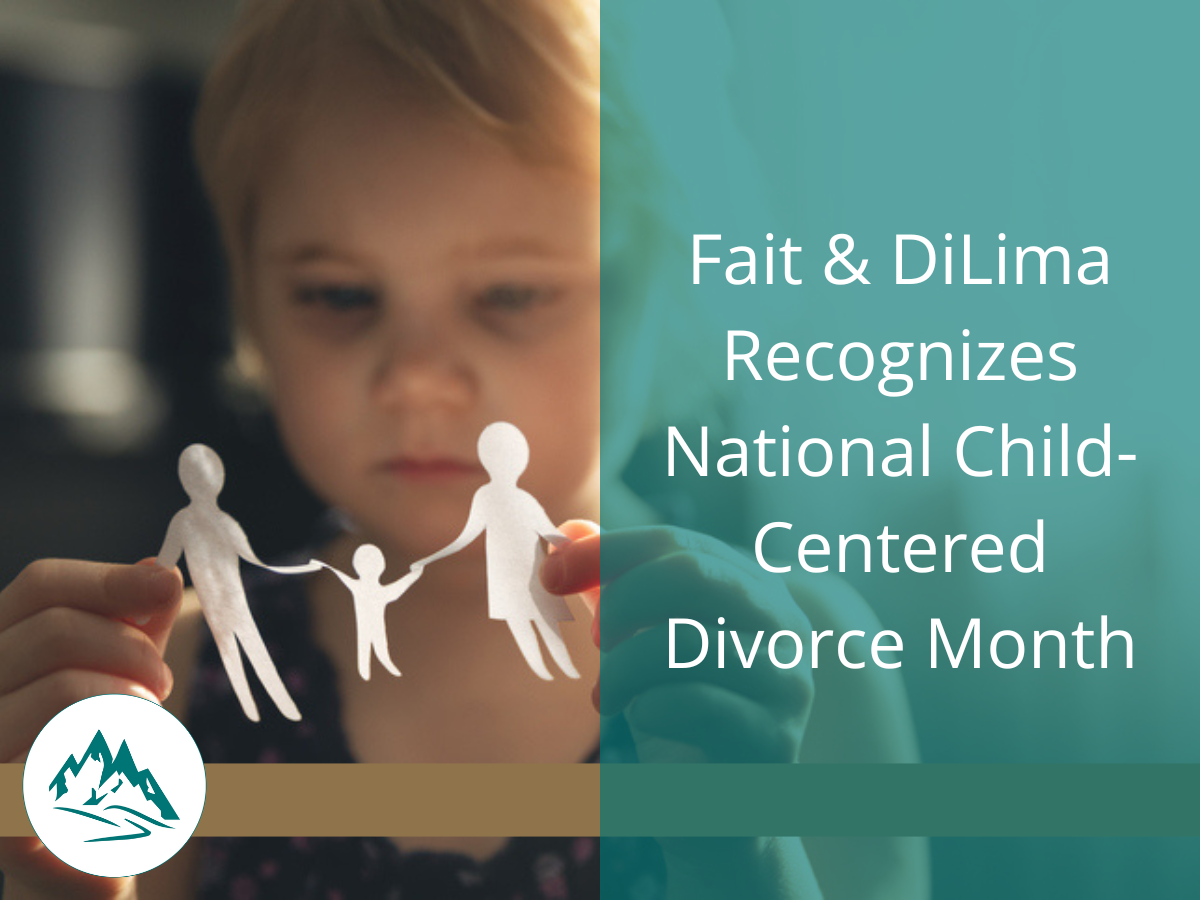 ROCKVILLE, Maryland—Fait & DiLima Family Law, announce their observance of National Child-Centered Divorce Month. Every July, this effort recognizes the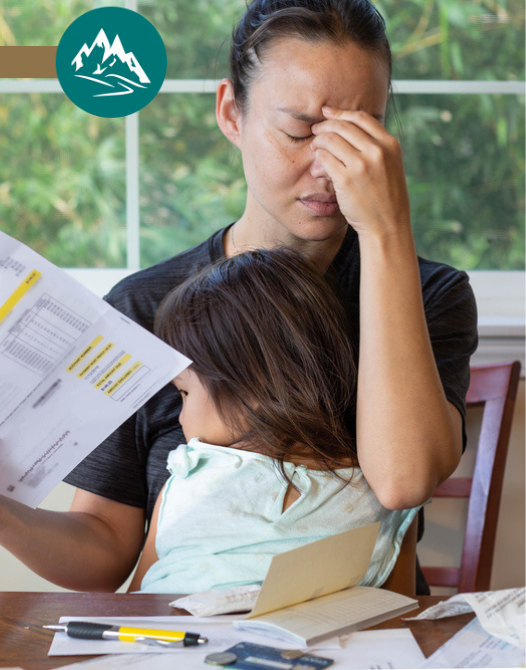 After a divorce, the majority of parents fulfill their financial obligations for their minor children, ensuring that their kids have
Sign up for our Monthly Newsletter