Protective Order Lawyer in Rockville, MD
Fait & DiLima, LLP helps clients place protective orders to prevent domestic violence and abuse.
Protective Order Lawyer in Rockville, MD
A home is a refuge. It should be a safe space for any person. Whether you are a man, woman, or child, the home offers you a place where you know you are protected. However, there are instances when peace and order inside your house are shattered.
The purpose of a protective order is to give you peace of mind against a spouse or relative threatening your home.
If you need help with a protective or peace order, turn to the Fait & DiLima, LLP team. Schedule a consultation with our Rockville protective order lawyer to understand your legal options.
Understanding Protective Orders
If you find yourself in a violent situation at home, you must take action to protect yourself and your family. The state offers two types of orders:
A peace order is designed to protect against another person not living in the same house as the victim. Any abuse from a stranger, neighbor, or acquaintance falls into this category.
 A protective order is designed for violence committed by someone in the same home as the victim. That could be your spouse, a person with whom you have a common child or someone you have lived with in the past 90 days.
Process To Get A Protective Order
Maryland offers three types of protective orders:
Interim protective order
Temporary protective order
Final protective order
You can obtain an interim protective order from a court commissioner in any county within the state. It is possible to get one without the other party or abuser knowing about it or even a lawyer present. You will then get a hearing for a temporary protective order within 48 hours.
Another hearing will be set if you get a temporary protective order. That will be for the final protective order. During this time, the alleged abuser has the opportunity to supply their defense. The protective order is valid for up to a year and can be renewed if granted.
The judge can impose different orders if the abuse is proven. These include ordering the abuser to keep away from the victim, granting child custody to the victim, and ordering the abuser to make payments.
Penalties For Violating A Protective Order In Maryland
The penalties for violating a protective order depend if there are aggravating factors. An abuser can break the order while committing another crime against you. The new crime is considered an aggravating factor.
If there's a violation of a protective order, the judge can impose jail time of up to 90 days for the first offense. The penalty will increase for succeeding offenses. A phone call or text message can violate a protective order for no contact.
If the judge finds a crime committed when the order was violated, like assault, the penalty imposed would be based on the aggravating factor. Penalties for such crimes are typically higher than 90 days of imprisonment.
Ask a Question
Describe your Situation Or
Request a Consultation
Please type your message below and we will get back to you asap.
We respect your
privacy
. The information you provide will be used to answer your question or to schedule an appointment if requested.
Why Choose Fait & Dilima, LLp?
Decades of Experience – Established in 1979, the firm has over 30 years of experience helping the people of Maryland with family law issues.
Dedicated Team – Our team focuses on your best interest by giving a personalized approach to your situation. Together, we will work towards your goal.
Understanding and Empathic – Having handled many family law and divorce cases, our lawyers are empathic and understand your situation well. We know what you are going through and will guide you through the legal process.
Do not take risks when it comes to domestic violence and abuse. If this happens to you once, there is a chance of a repeat occurrence. A protective order is there to prevent further escalation of violence and abuse.
Protect yourself and your family by getting a protective order from someone you fear. If you need help, contact our Rockville protective order lawyer.
Protective Order Lawyer In Maryland
Fait & DiLima, LLP, has lawyers experienced in processing protective orders in Maryland. We know that this is an emotional and difficult time in your life. We are here to cover the technical aspects of the case.
What we will do is talk to you and find the facts. Those are used to create a case against your alleged abuser in getting a final protective order. We can also assist you in renewing the order every year.
If you need a protective order from someone committing violence against you, do not hesitate to contact our Rockville protective order lawyer. We are here to assist you.
Real Clients, Real Testimonials
"Sylvia Borenstein & Laura Duncan of Fait & DiLima, LLP were incredibly knowledgeable and experienced at helping me sorting out and making a lot of important decisions for my life changing divorce. ..."
"Sylvia Borenstein's Professionalism and knowledge of family law was very impressive. She thought of ways to help my sons that I never knew existed. Like establishing Trusts that are designed for ..."
"Dorothy Fait successfully helped me through a highly contentious divorce, custody, and support case. Throughout the entire process, she was the perfect mixture of professionally skillful and also kind ..."
"I had met several family law attorneys in the past through the Montgomery County Bar Association, and 2 years later when my (ex-)husband and I decided to get divorced, she was top of mind. Before ..."
"Laura and Dorothy are very professional and knowledgeable. When I hired them I [had] been two years in the divorce process already. I was hopeless and then Laura [and Dorothy] put everything in order ..."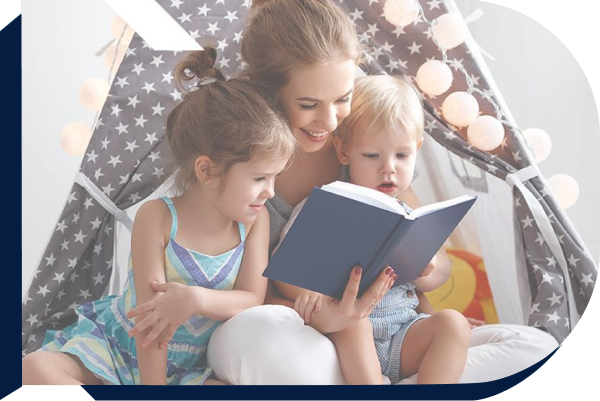 When divorce and other family law issues must be resolved, there are no substitutes for an attorney's experience and dedication to client satisfaction. The Frederick and Rockville divorce lawyers of Fait & DiLima, LLP have more than 50 years of combined experience and an unmatched commitment to help individuals and families navigate challenging times.
Contact the Rockville and Frederick family law attorneys of Fait & DiLima, LLP today to schedule a consultation and discuss your legal needs. Fill out the contact form or give us a call. We have offices in Rockville and Frederick; both are conveniently located near the courthouses.
We respect your
privacy
. The information you provide will be used to answer your question or to schedule an appointment if requested.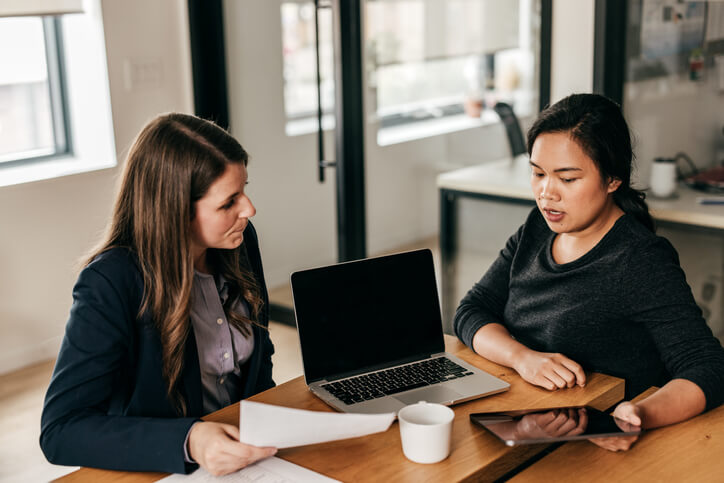 When a couple with children divorces, a child custody plan is part of the settlement. Later, as the children mature,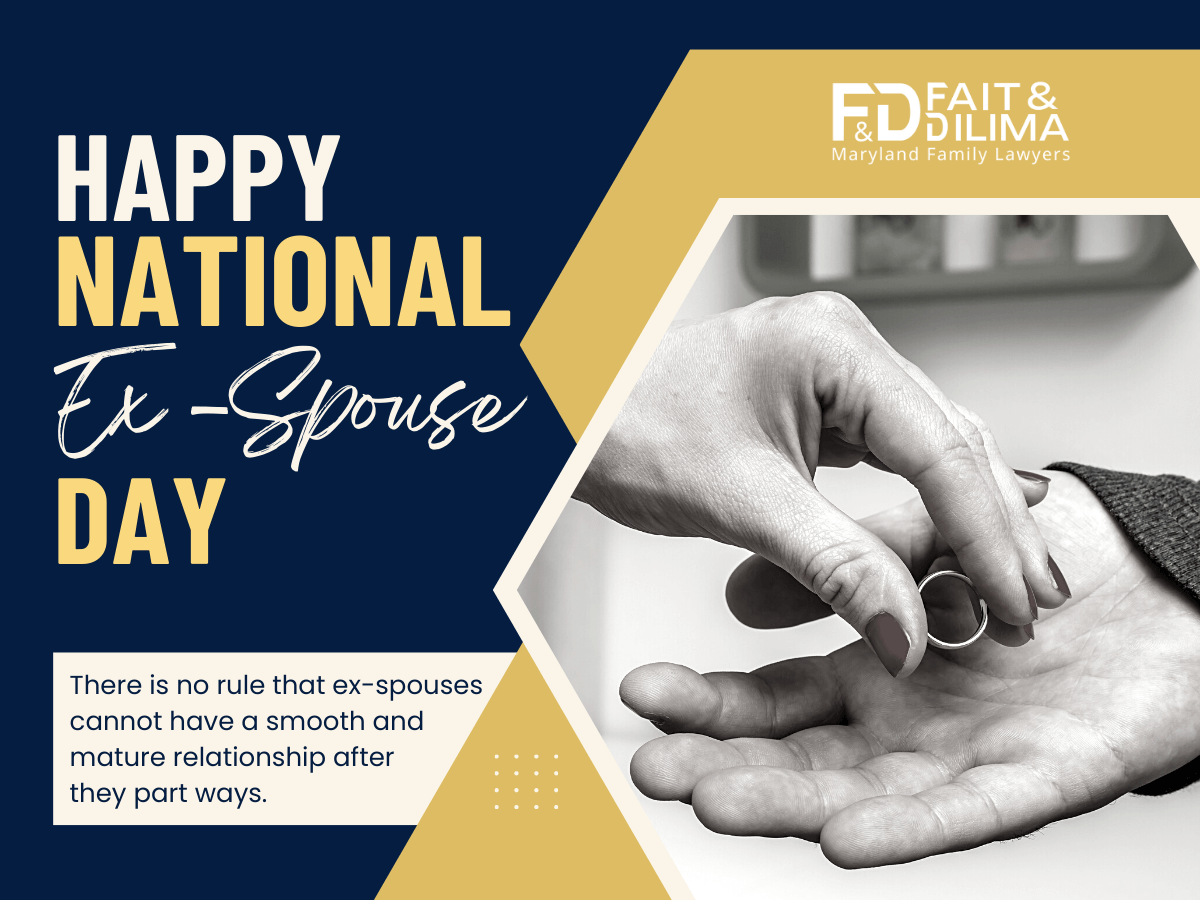 ROCKVILLE, Maryland—April 14 is National Ex-Spouse Day, and Fait & DiLima, Maryland Family Lawyers, are celebrating. Marjorie G. DiLima, Managing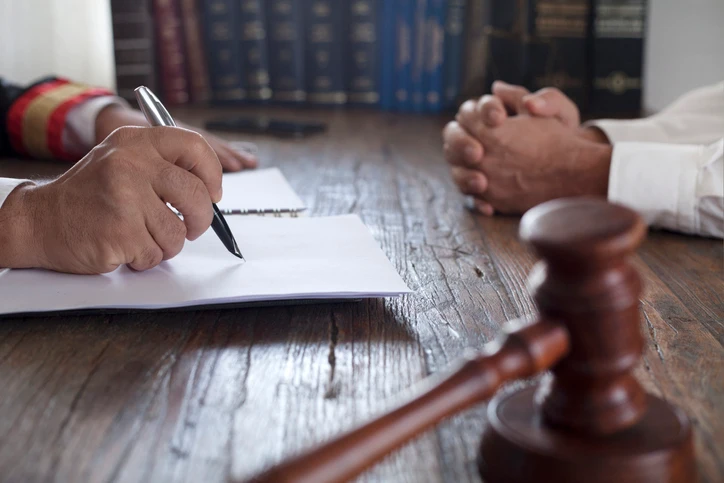 Are you contemplating divorce? You may have significant concerns about alimony in Maryland. In a divorce settlement, either spouse can
Sign up for our Monthly Newsletter