Post-Divorce Action Lawyers in Rockville, MD
Fait & DiLima, LLP can assist clients in modifying a divorce decree and other post-divorce actions.
Post-Divorce Action Lawyers in Rockville, MD
Divorce is a stressful time for anyone. You simply want it to be over to allow you to move on with your life. But even after the courts decide on your case, you will continue to have a relationship with your ex-spouse, especially if you share children. That can lead to conflicts years after the divorce.
In Maryland, post-divorce proceedings are available as a recourse if something changes in either party's situation. It is a process that allows you to make amendments to the original settlement agreement. 
At Fait & DiLima, LLP, we offer you our experience and knowledge in post-divorce actions. Schedule a consultation with our Rockville post-divorce action lawyer today. Then, we will review your case and create a legal strategy to help you reach your goal.
Types of Disputes after Divorce
Three main categories of conflict can trigger a request for post-divorce actions:
Failing to comply with the final judgment imposed by the court order. A judge can hold the party in contempt and force them to pay attorney fees or other penalties to enforce the final judgment.
If there is a change in the financial situation of one party. That can trigger the need to change spousal or child support obligations.
Child custody arrangements can change depending on the situation of one or more parties.
How A Divorce Decree Is Modified
Most Maryland family court judges discourage divorced couples from filing disputes and other post-actions if they can settle the issues between themselves because they are dealing with several cases. There needs to be clear proof for the motion to modify the decree to be considered, which includes:
The income of one of the parties has substantially decreased or increased.
One of the parties needs to move to another location where the current visiting schedule would become impossible.
There is an increase in the amount required to properly care for a child or children.
There is evidence of fraud found against either party.
The child's well-being is at risk due to abuse or other circumstances.
Divorce modification can be requested if there have been significant changes to the life of one or both parties. These include changes in financial status, health, location, and other significant life events. The motion will be created and submitted to the court for review.
Divorce Modification Versus Divorce Appeal
A divorce modification is applicable in cases where a part of the decree needs to be changed.
A divorce appeal is applicable if one of the parties thinks the entire decree needs to be changed. Instances when this can happen include:
You think the judge did not rule correctly during the original divorce proceedings based on Maryland laws.
If there is proof that the other party has committed fraud after the decree has been finalized.
New facts came out that were not considered during the original trial.
We are prepared to help you at Fait & DiLima, LLP. If you need a divorce appeal or modification, Contact our Rockville post-divorce action lawyer today so that we can discuss your circumstance.
Ask a Question
Describe your Situation Or
Request a Consultation
Please type your message below and we will get back to you asap.
We respect your
privacy
. The information you provide will be used to answer your question or to schedule an appointment if requested.
Why Choose Fait & Dilima, LLp?
Decades of Experience – Established in 1979, the firm has over 30 years of experience helping the people of Maryland with family law issues.
Dedicated Team – Our team focuses on your best interest by giving a personalized approach to your situation. Together, we will work towards your goal.
Understanding and Empathic – Having handled many family law and divorce cases, our lawyers are empathic and understand your situation well. We know what you are going through and will guide you through the legal process.
Modifying From Another State
When requesting to modify a decree, it should be done with the original court that issued it in the first place. That court has legal jurisdiction over the order. As a rule, another court cannot rule or modify a divorce decree from another state.
While you cannot use the court in another state, you can still send the request for modification to the original court. The Maryland divorce decree can be changed even if you already live  elsewhere.
Divorce Modification Lawyer
The process involved in post-divorce actions and modifications can be technical. Every case is different, depending on the facts and your goals for modification. The best approach is to hire a divorce modification lawyer who can study the details for you and present you with the available options based on the findings.
If you need help with modifying and post-divorce actions, contact Fait & DiLima, LLP today. Then book a consultation with a Rockville post-divorce action lawyer to understand your legal options.
Real Clients, Real Testimonials
"Sylvia Borenstein & Laura Duncan of Fait & DiLima, LLP were incredibly knowledgeable and experienced at helping me sorting out and making a lot of important decisions for my life changing divorce. ..."
"Sylvia Borenstein's Professionalism and knowledge of family law was very impressive. She thought of ways to help my sons that I never knew existed. Like establishing Trusts that are designed for ..."
"Dorothy Fait successfully helped me through a highly contentious divorce, custody, and support case. Throughout the entire process, she was the perfect mixture of professionally skillful and also kind ..."
"I had met several family law attorneys in the past through the Montgomery County Bar Association, and 2 years later when my (ex-)husband and I decided to get divorced, she was top of mind. Before ..."
"Laura and Dorothy are very professional and knowledgeable. When I hired them I [had] been two years in the divorce process already. I was hopeless and then Laura [and Dorothy] put everything in order ..."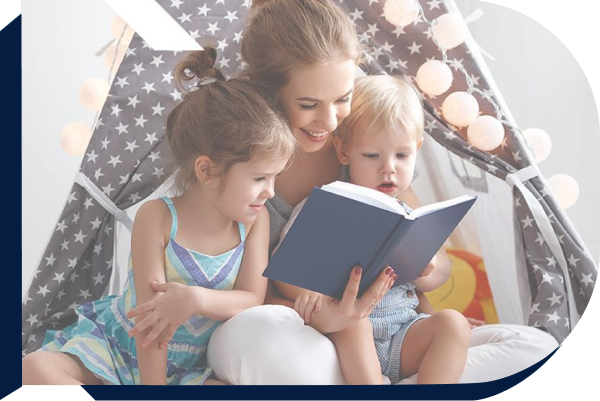 When divorce and other family law issues must be resolved, there are no substitutes for an attorney's experience and dedication to client satisfaction. The Frederick and Rockville divorce lawyers of Fait & DiLima, LLP have more than 100 years of combined experience and an unmatched commitment to help individuals and families navigate challenging times.
Contact the Rockville and Frederick family law attorneys of Fait & DiLima, LLP today to schedule a consultation and discuss your legal needs. Fill out the contact form or give us a call. We have offices in Rockville and Frederick; both are conveniently located near the courthouses.
We respect your
privacy
. The information you provide will be used to answer your question or to schedule an appointment if requested.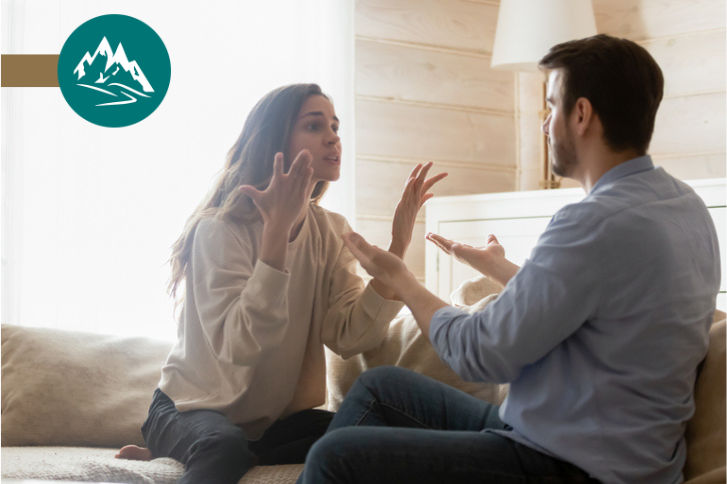 According to PsychCentral, divorce ranks number two among the top 10 stressors in life, second only to the death of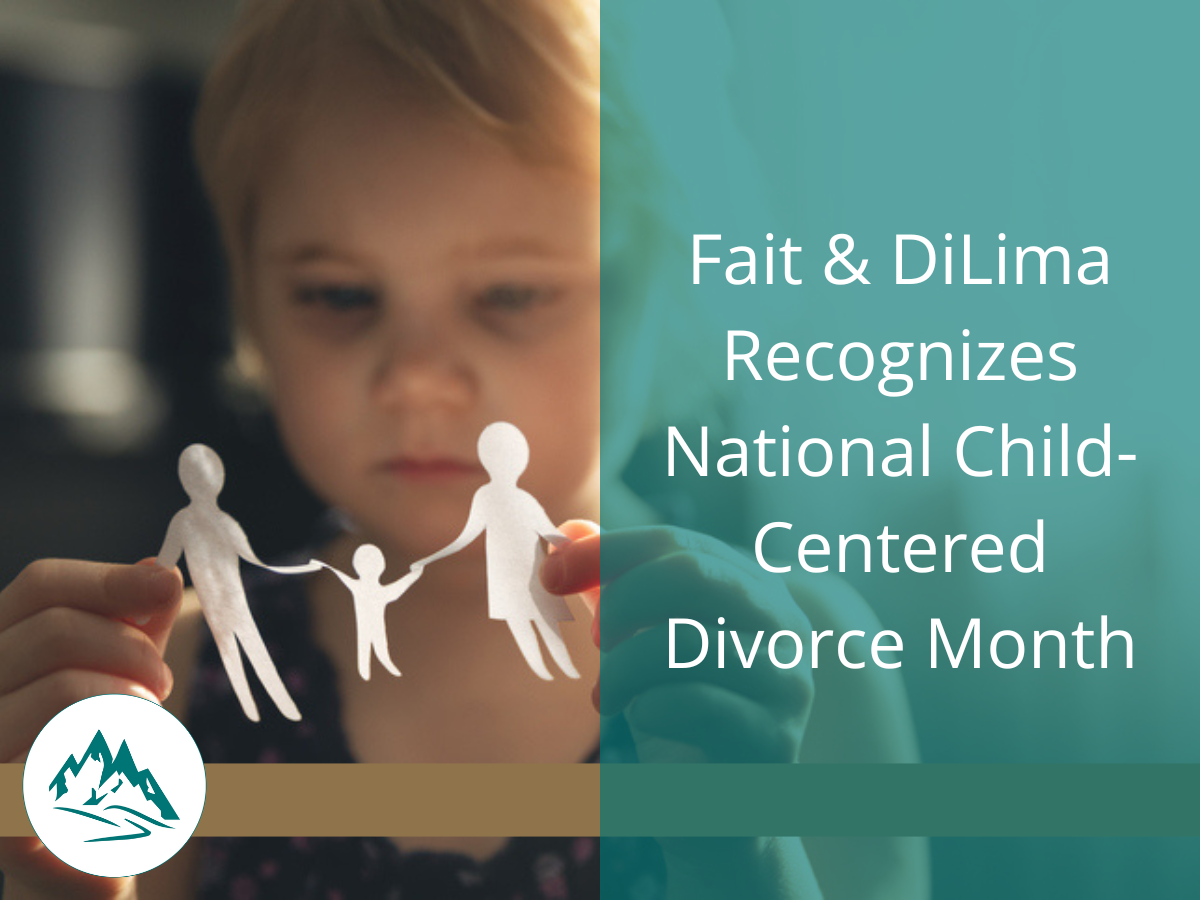 ROCKVILLE, Maryland—Fait & DiLima Family Law, announce their observance of National Child-Centered Divorce Month. Every July, this effort recognizes the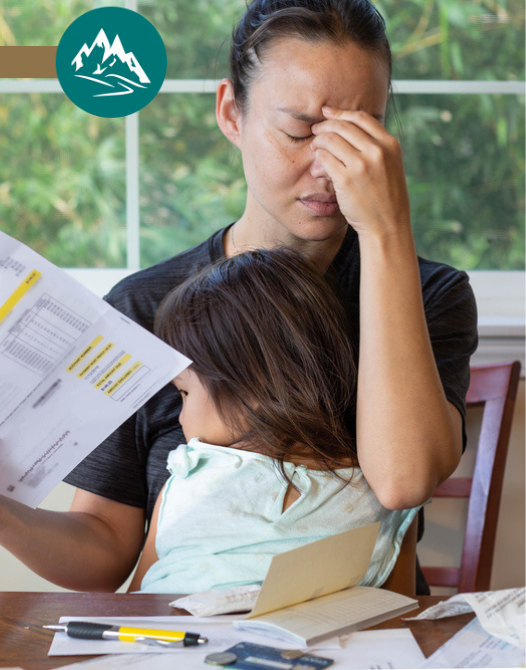 After a divorce, the majority of parents fulfill their financial obligations for their minor children, ensuring that their kids have
Sign up for our Monthly Newsletter